Select the Candlestick chart type from the dropdown in the toolbar.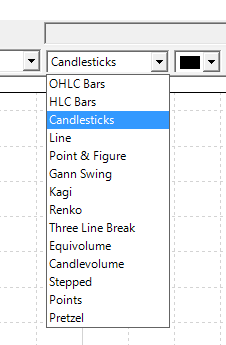 2. Next, double click on the Candlestick plot to display the properties.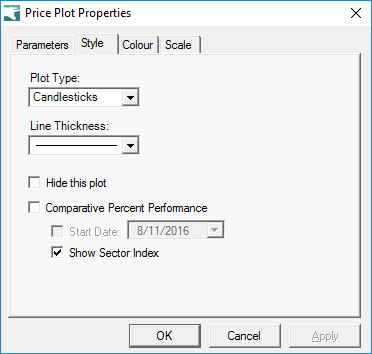 3.  A useful option is to display an overlay of the price movement on the Candlestick chart.  Select the Colour tab, then change the properties as required.  Price change since previous is useful.  The Candles can be filled or hollow to provide different insight to trading patterns.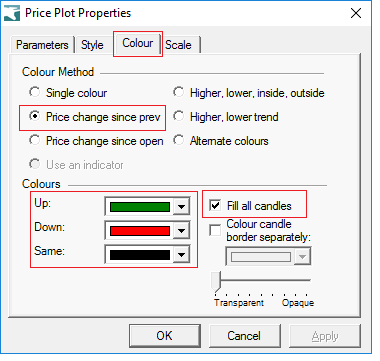 Useful Links
What is the difference between Solid and Hollow Candlesticks