Problem
Daily data is not updating or is out of date in BullCharts.  In addition, the dialogue box for Get Daily Data does not appear when selected.
Solution
This may be due to the settings of your anti-virus programme blocking BCDataDownloader.exe
Open AVG AntiVirus Free program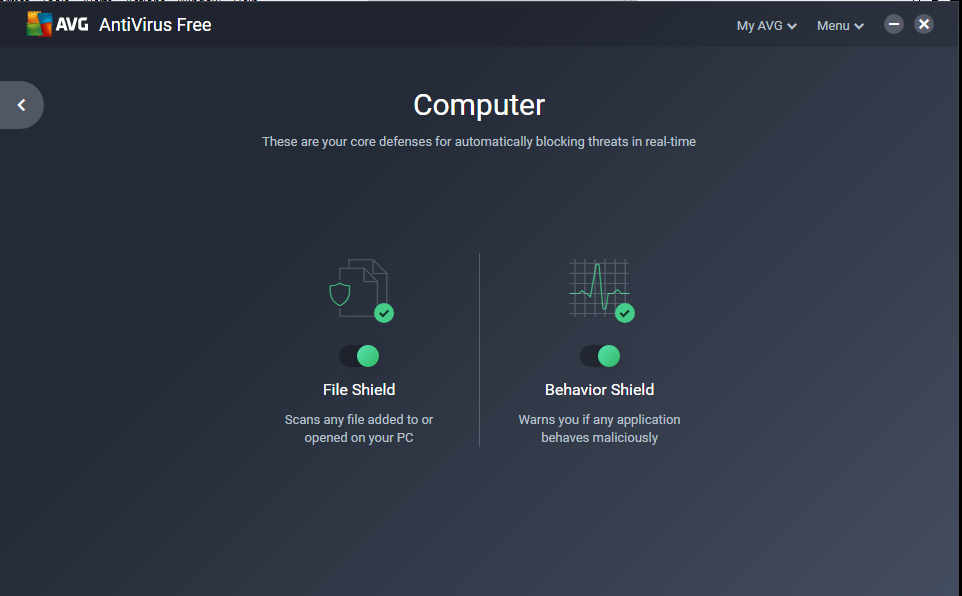 At the top, click Menu and select Settings.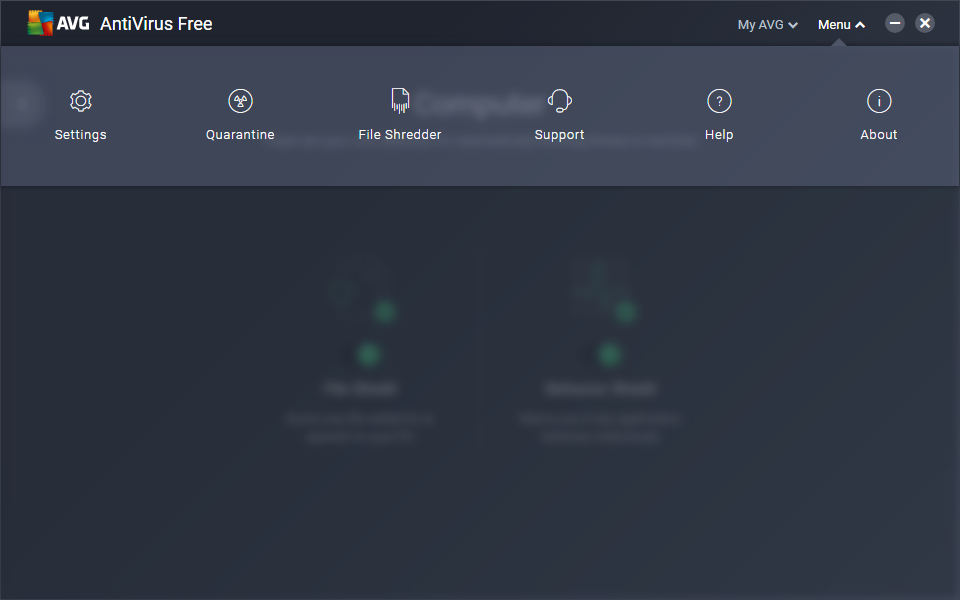 On the left, select Components > Click on Customize on Behavior Shield section.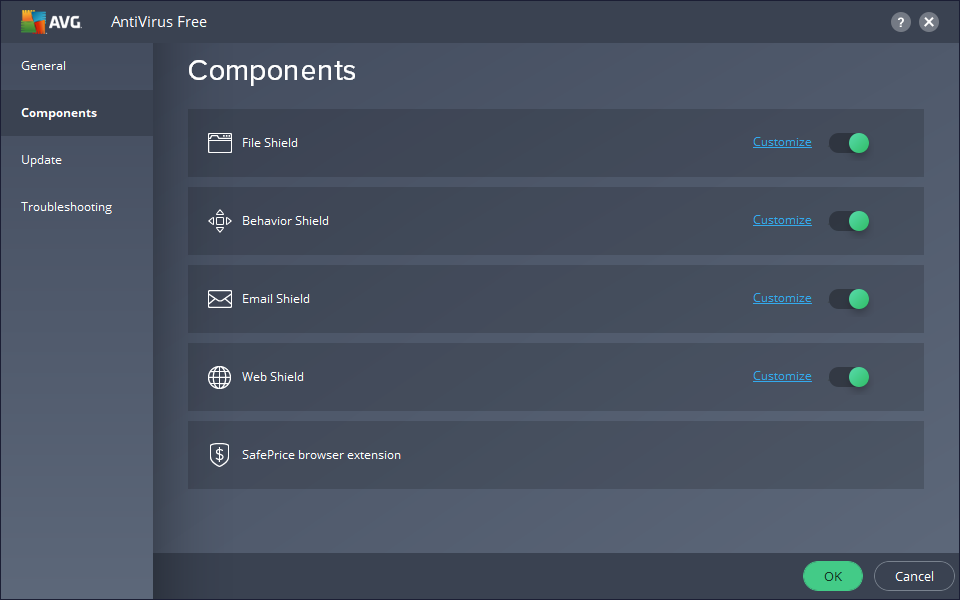 On the left, select Exceptions > Add C:\Program Files(x86)\BullSystems\* into the exception list