It is possible with BullCharts Version 4.2 and above to change the location of the databases to be on a different drive.
Create a folder on the drive such as BullCharts/Databases
2. From Tools select Preferences.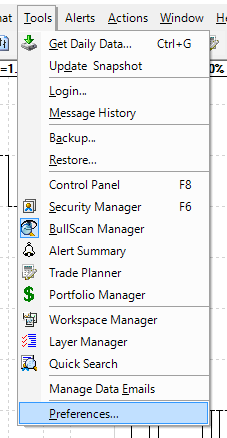 3. Select the File tab.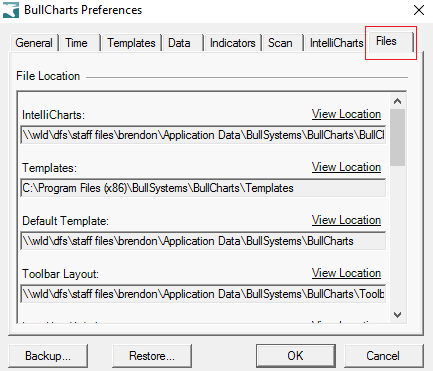 4. Scroll to the bottom to BullCharts Databases then select Change the location.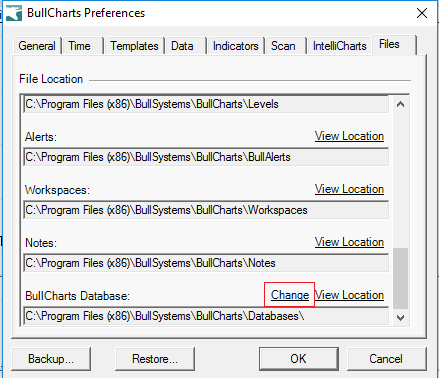 5. Select the folder for the destination.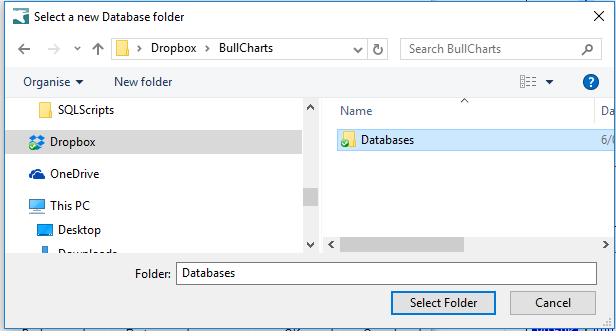 6. BullCharts will start to copy the databases to the new location.