BullCharts process appears on Task Manager for awhile then disappears.
If you go to Event Viewer, you will see three errors as shown

If there is Faulting module name: KERNELBASE.dll as shown above, it means the Windows account is corrupt.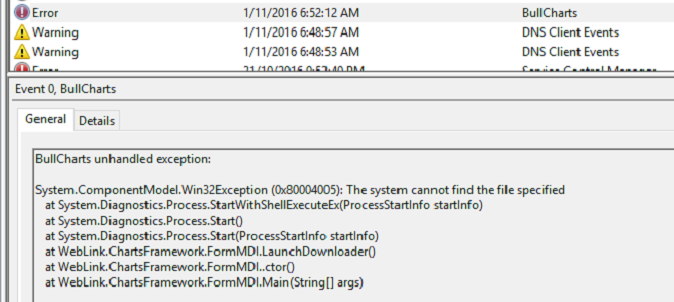 The system cannot find the file specified.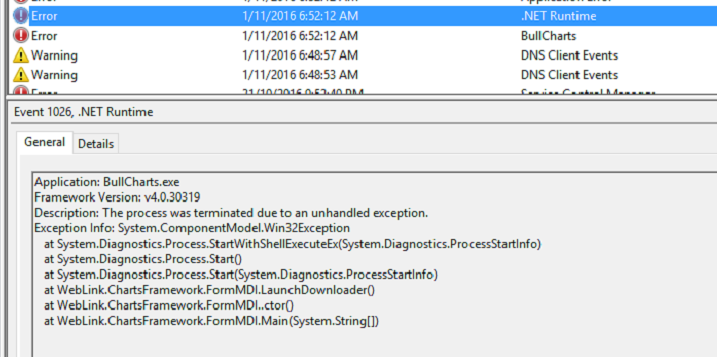 The process was terminated due to an unhandled exception.
Technical Note
Missing KERNELBASE.dll
http://answers.microsoft.com/en-us/windows/forum/windows_7-windows_programs/kernelbasedll-has-caused-my-applications-to-stop/b7e4738e-2f16-4a92-b00b-bc7c2dd50ce8
Create New User
Create a user account
https://support.microsoft.com/en-au/instantanswers/5de907f1-f8ba-4fd9-a89d-efd23fee918c/create-a-local-user-account-in-windows-10
If the issue is resolved with the new user account, follow  the steps below :
Fix a corrupted user profile
http://www.techbout.com/fix-corrupt-user-profile-windows-10-9139/
System Mechanic
System Mechanic may have corrupted the dll.