This BullCharts feature will display a list of recent news announcements for all securities in a specific watchlist, as shown in the screenshot sample below.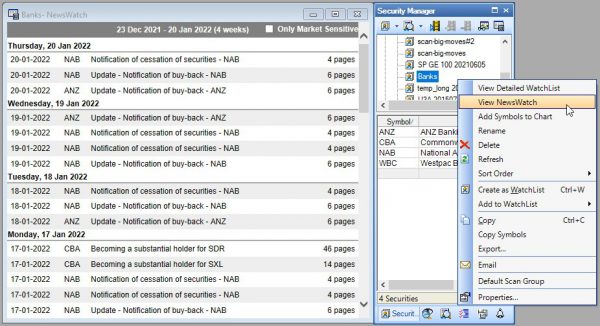 For any given watchlist, simply right-click on the watchlist name (in the above example, this is "Banks" and select "View NewsWatch" from the drop-down menu.
There is an option in the header of this window to show "Only Market Sensitive" news.