BullCharts 4.3 and above
How to check for your version.
To change or update your Password, Credit Card or Email address, go to Help then Accounts and select the required option.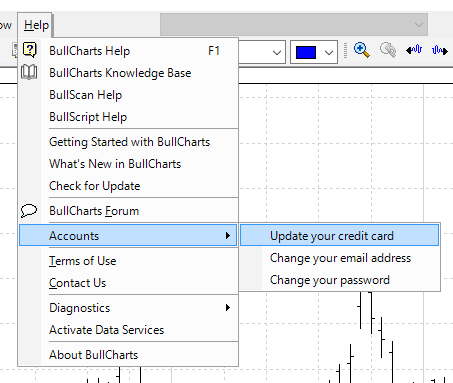 BullCharts 4.2 and below
How to update your credit card online.
We recommend that you upgrade to the latest version of BullCharts.