Export data in Metastock format
If you a subscriber to BullCharts data, it is possible to export the data to Metastock to be read in other programmes that support the Metastock format.
 Go to Tools then Get Daily Data.
On the Metastock tab, select the exchange that you wish to export to Metastock.
Click Apply.
Then click Collect Now to download the data.  It will then automatically be updated each day.
Where is the data downloaded to?
To find the default folder go to Tools then Preferences.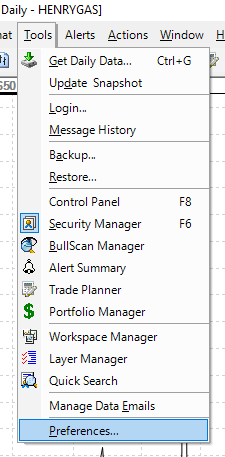 2. Select Files and scroll to the bottom to see the default Metastock directory.  Click on View Location to see the files.  The location can be changed by the Change option.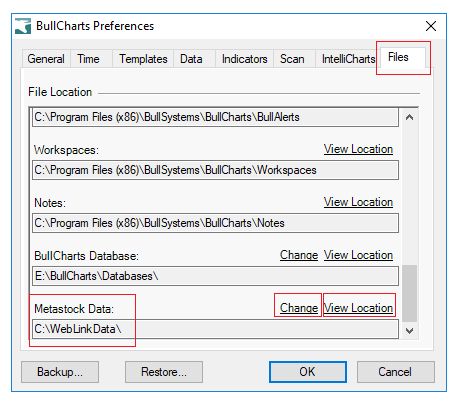 This shows the location for the ASX  exported Metastock data.