Select using Snapshot
If you subscribe to the Intraday Snap or Live  plan you are able to scan on Intraday data.
To use the Intraday Snapshot database, tick Use Snapshot.
You can check the currency of the data from the Current Snapshot TimeStamp.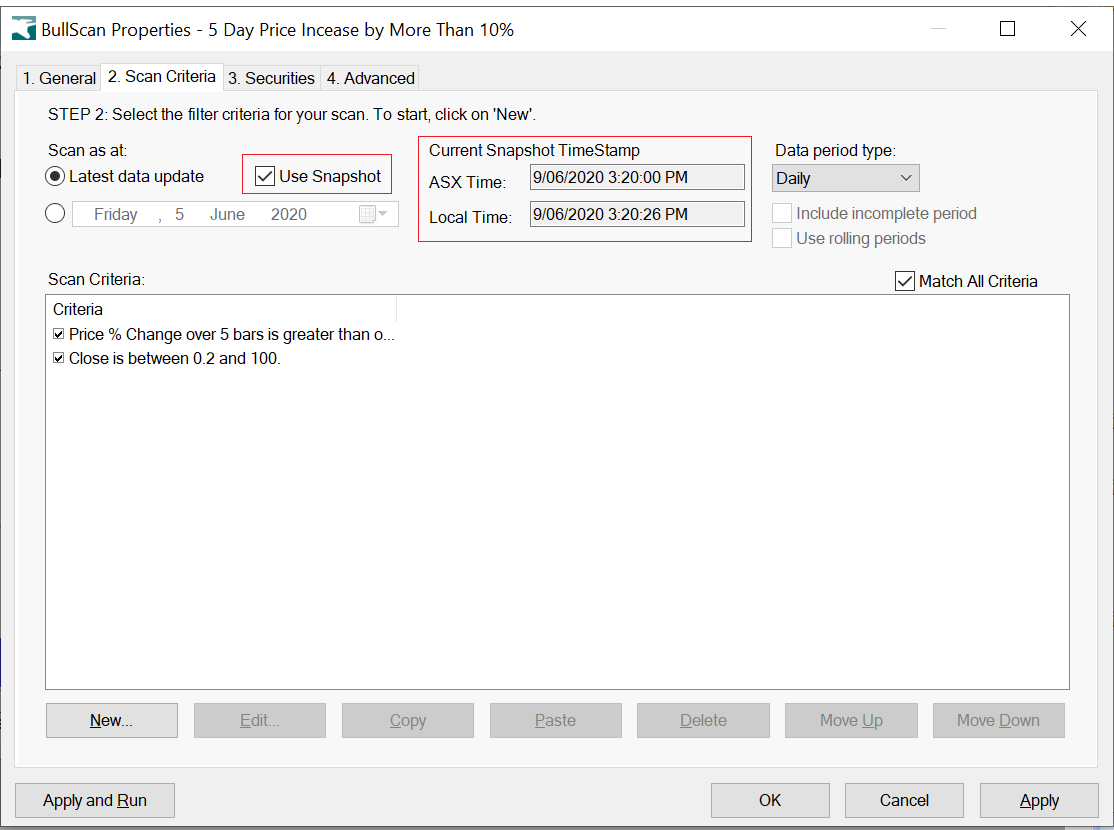 Updating the snaphot
Manually
Go to Tools and select Update Snapshot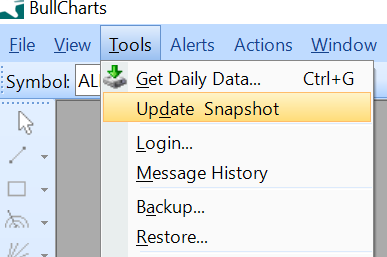 The snapshot is updated regularly and a message will indicate when can download the the next snaphot.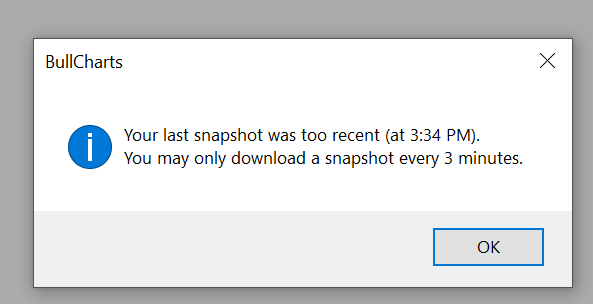 Automatically
Go to Tools then Get Daily Data.  On the Snapshot tab select Auto Download.