Click on the link in the Invitation email.
 Select Start Testing
Make a note of the TestFlight Invitation code. This can only be used once per email address.  If required for a second device, please provide a second email address. (The TestFlight Invitation code displayed below is for reference only.  You will have your own unique token based on your email address.)
4. Click on Get TestFlight from the App Store if not already installed.
5. Open TestFlight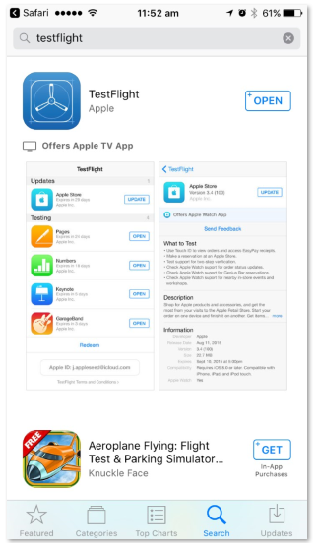 6. Accept the Terms of Service.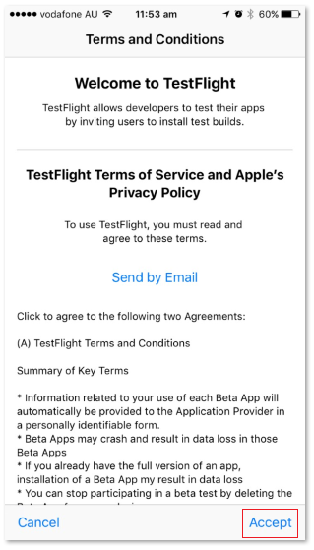 7. Allow notifications of updates to the beta version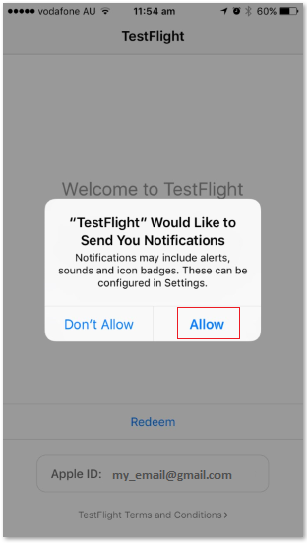 8. Select Redeem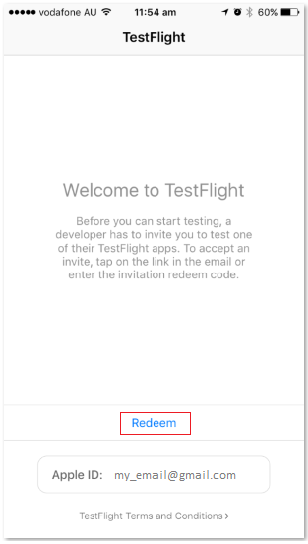 9. Enter your TestFlight Invitation code.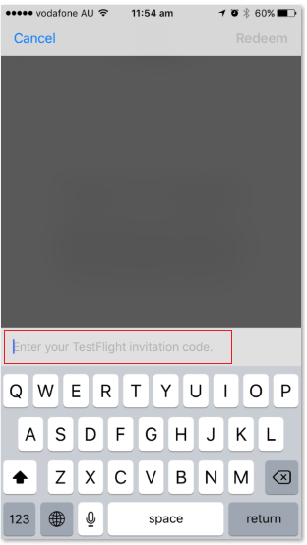 10. Confirmation that you have successfully redeemed the invitation code.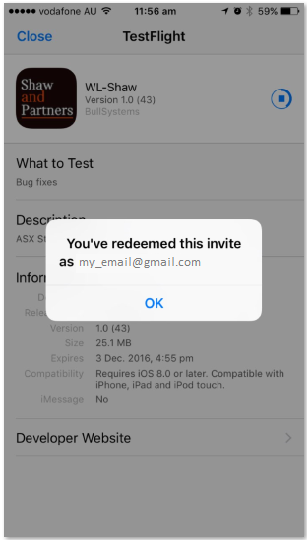 11. The app will download in the background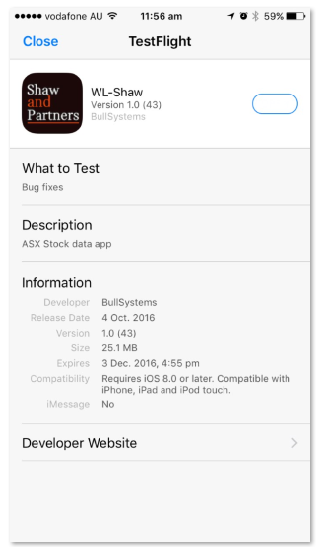 12. You are now ready to Open the test app.