Setting your Alert to use Snapshot/Intraday data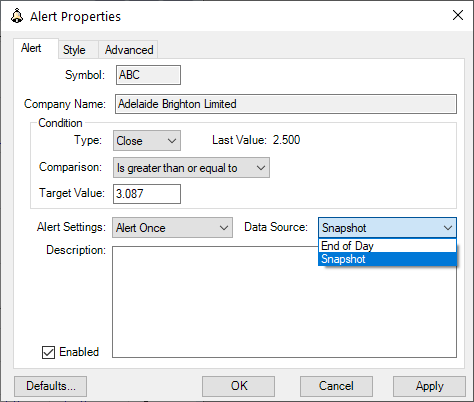 Update Snapshot Data to check for any new alerts
Update Snapshot from the Tools menu to download the latest data.  This will then run the scan for any new alerts.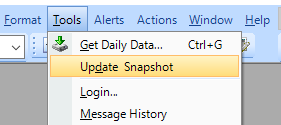 Auto Update Snapshots every 10 minutes
From Tools/Get Daily Data, select the Snapshot tab and tick Auto Download.  Do not tick Include Intraday Data is not used by the Alerts and will will slow download BullCharts due to the large volume of Intraday Data.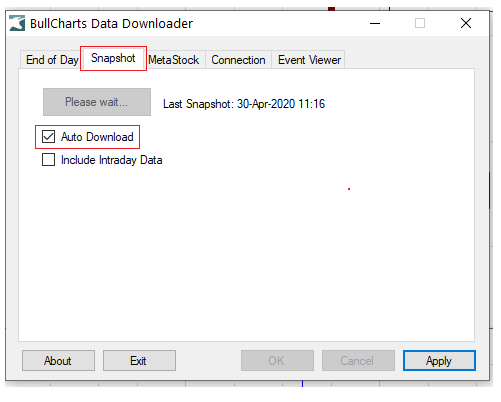 Alert Manager
The Alert Manager from the Alerts menu will confirm what Data Source is used for each Alert.

Alert Hit
When you run the Update Snapshot, if the criteria is met then the Alert line will change to red and will appear in the Alert ticker window for the most recent alert.