Problem
If some Index and Industry Group compositions are missing, please rebuild the tables and download the latest data. Other messages may appear such as The indices list could not be loaded.  Try reloading your data tables.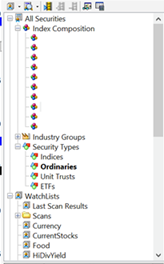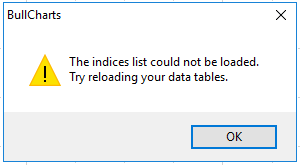 Solution 1
Go to Tools/Get Daily Data .
Select Clear and rebuild tables.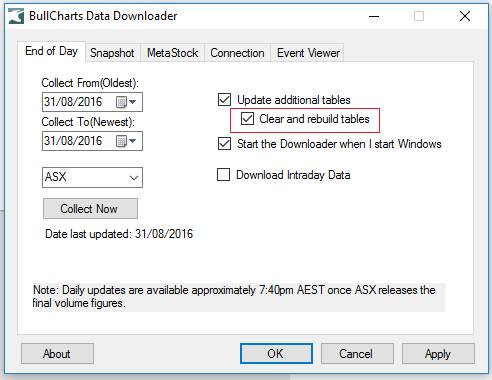 3. Select Collect Now.
4. If the database is update to date, click Yes. 

5. Restart BullCharts.
Solution 2
Try downloading the ASX Data Tool from http://download.bullsystems.com/
There is an option to request your password if you don't know it.