Problem
During an upgrade to BullCharts, the conversion of the BullUser data for the Portfolio Manager failed.  This may occur for users who have the Data Source as Metastock.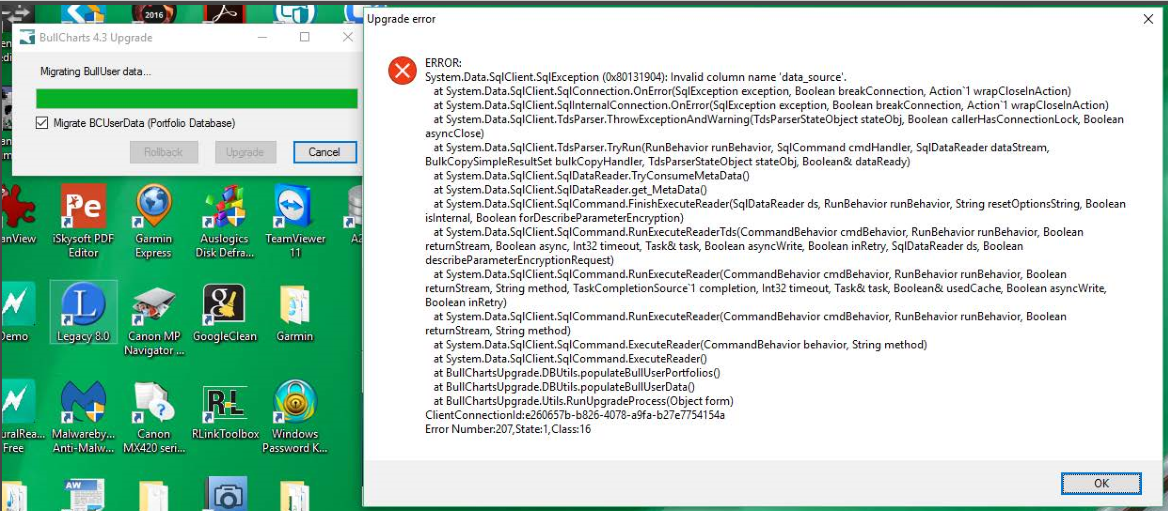 Solution
If you have not been using the Portfolio Manager, start the upgrade process again and deselect the option to migrate BCUserData.
If you have been using the Portfolio Manager, BullCharts Support will need to migrate the database for you.
1.  Setup remote access for your system.
2. Next, once completed, contact BullCharts Support.