You may wish to backup your user and data files to move or copy your files to another or new computer or for restoring a failed system.
Backup
Select Tools then Backup.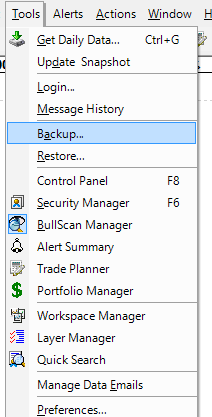 2. By default, all user files and stock data files are selected.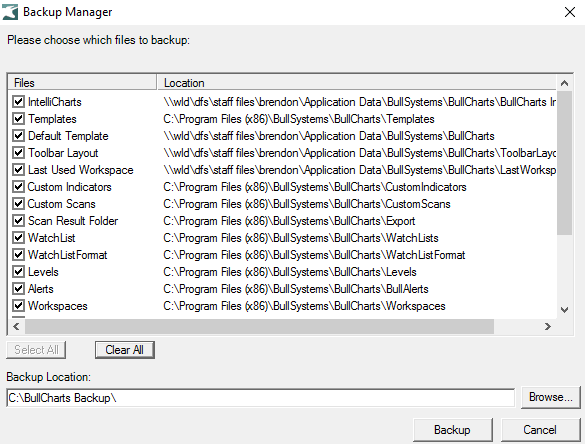 IMPORTANT If you have just download and installed the full BullCharts on a new machine, it will have the latest ASX database by default.  There is no need to backup the Stock Database.
IMP0RTANT  We don't recommend Backup and  Restore Registry settings without contacting BullCharts Support first to avoid issues.  This is an advanced option.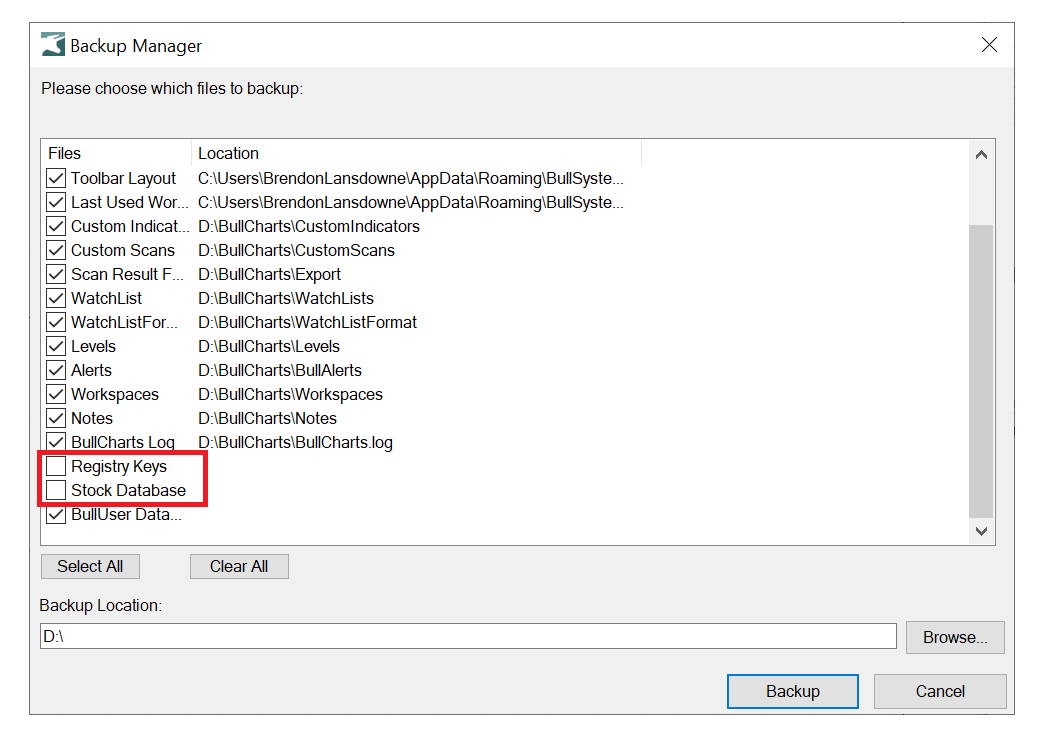 3. Nominate  the Backup Location, either on your hard disk or direct to a USB memory stick, then select Backup.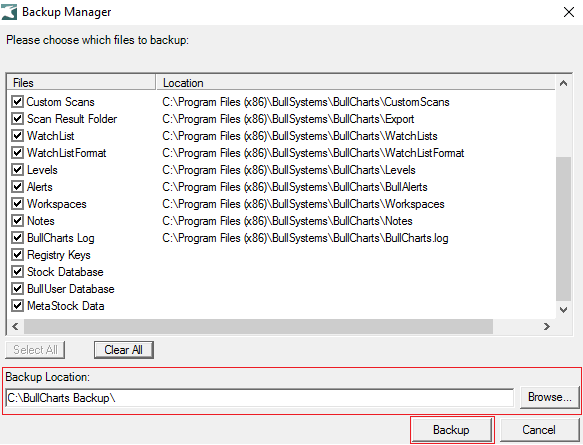 A progress bar will appear.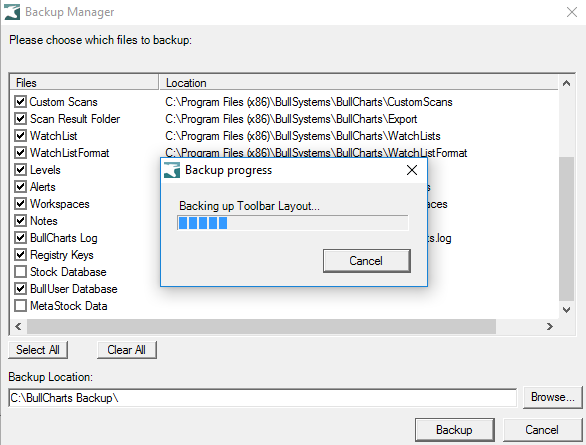 And then a report on what has been backed up.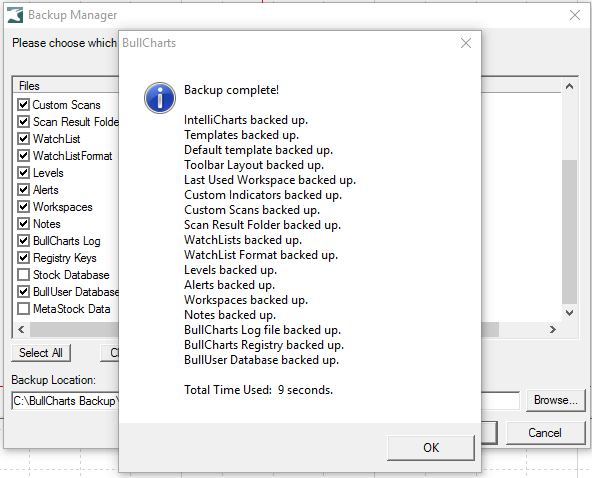 4. On the target computer, select Tools then Restore and then browse to the location of the backup files. Then select Restore.  
If you just installed BullCharts on a new machine it will have an up-to-date database. It may not be necessary to backup and restore the Stock Database.  For example, if trying to restore a failed machine with an old backup the Stock Database will be out of date and hence you will overwrite the current database with older stock data.
However, the BullUser Database is required to be copied to a new machine.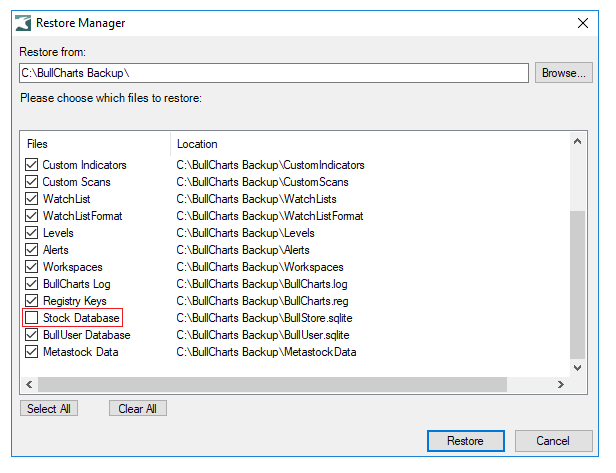 5. Restart BullCharts.