It is possible to run the Alert Scan after data updates – either end of day or when a snapshot is downloaded.
Go to the Alerts main menu and select Properties.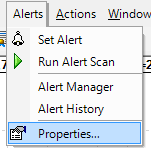 2. Select the options required.  Get Daily Data is run at the end of the day.  Update Snapshot is run every 10 minutes for those on a Live plan.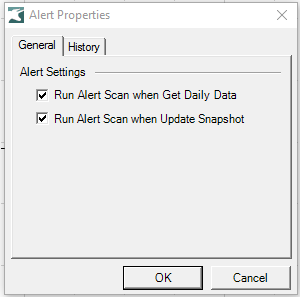 3.  Update Snapshot needs to be automated for this function to work.   Tools/Get Daily Data.  Select the Snapshot tab, then tick Auto Download.