1. Download and install Screen Connect
a. FIRST Download
To provide permission to temporarily allow remote access, download & run the remote app located at: http://download.weblink.com.au/bullcharts/screenconnect.msi
b.

NEXT 

Run to install the file if using Microsoft Edge.
Using Microsoft Edge

Alternatively using Windows Explorer
If you don't see the above message using another browser, then run from the Explorer
(1) On your Keyboard, press the Windows (1) key, hold down

(2) and at the same time press E key.

This will display the Explorer.
Select the Downloads folder then left hand double click on the file name screenconnect.msi
Next, you will see it starting to install and disappear from the screen when finished.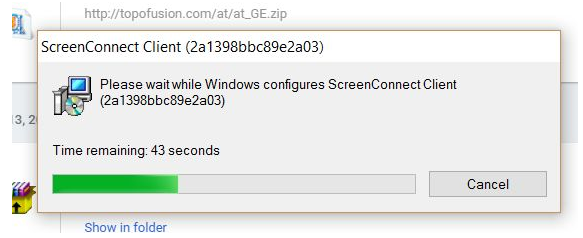 IMPORTANT There is no additional separate popup window to install.  The above screen will disappear.  Then continue to the next section to check running.
2. Check Screen Connect is running
The Screen Connect icon will appear in the System Tray if it is installed correctly.  If not running see Troubleshooting.

Windows 10
3. Find your computer name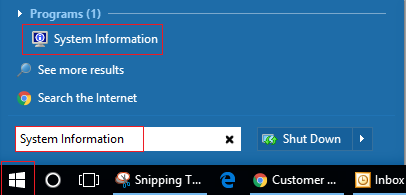 a. Click on the Windows Start icon.
b. Search for System Information.
c. Select System Information.
d. Record your System Name (Computer name) to inform BullCharts Support.